The Marmo team brings passion to every job. We'll work closely with our clients to bring their vision to life and meet or exceed their expectations throughout their project.
The very first thing we build is a relationship. We work closely with our clients to understand their vision, schedule and budget. We're honored that many of them choose to work with us again and refer us to their friends and family.
People
Some of the craftsmen in the Marmo family came to us with industry experience, others we trained to meet our high standards. Education and empowerment are the foundation of everything we do, as we seek to continually challenge ourselves as well as exceed our clients' expectations.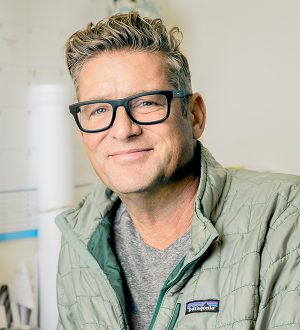 Robert Dauenhauer
position
Owner and Founder
Robert started his career in 1980 at NW Marble. He was fortunate to be mentored by renowned architect Ralph Anderson of Anderson, Koch & Smith. Working with Ralph for more than a decade was not only a tremendous learning opportunity, but also opened Robert's eyes to the power of mentorship and training—values that would become a foundation of his own company.
Robert founded Marmo e Granito in 1985. One of his first clients was the Columbia Tower building, which had just opened. Soon Robert was working on projects not only in Seattle, but Alaska and Hawaii as well.
Throughout his life, Robert's greatest joy has been art and design. Working in marble and granite has been a perfect fit that brings his passion to life and fulfills his soul. He is excited to share his creativity and commitment to exceptional work with Marmo clients and team members.
close
Our Process

Consult
We discuss our client's project with them in detail to make sure it's seamless from start to finish.

source
Partnering with local suppliers, we source only the highest quality materials to best suit our client's project.

Fabricate
With our state of the art equipment, we design and fabricate with exceptional craftsmanship.

install
From start to finish, we make sure every detail is right before we schedule and install our client's job.
our facility
Located in North Seattle, our fabrication facility uses state-of-the-art machinery, an environmentally-sound filtration system and a water recycling system.